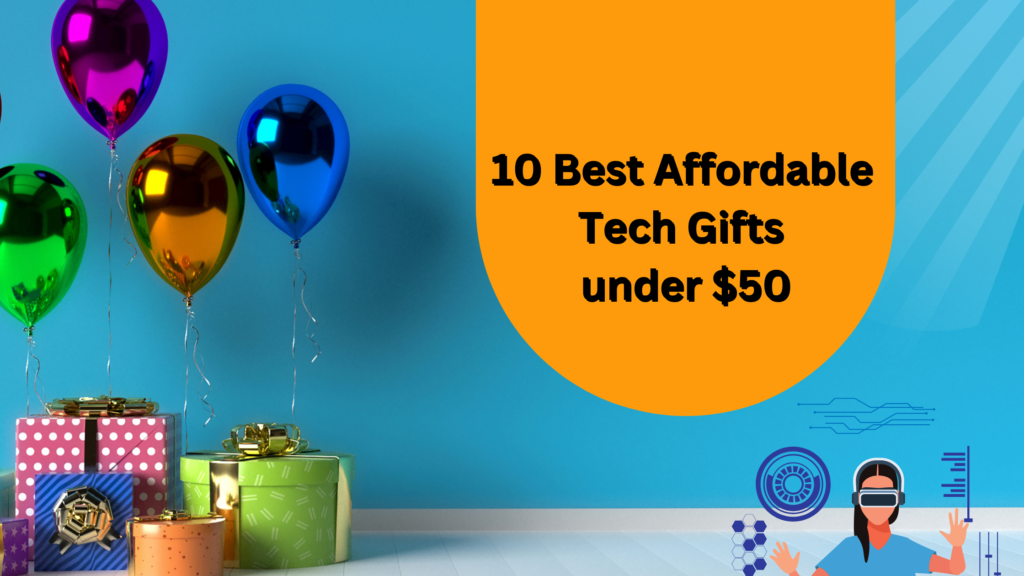 In today's rapidly evolving world, technology has become an integral part of our daily lives. From staying connected with loved ones to simplifying mundane tasks, technology has revolutionized the way we live, work, and play. When it comes to gift-giving, tech gifts stand out as thoughtful and innovative choices. In this blog, we'll explore five compelling reasons why you should consider buying tech gifts for your loved ones on special occasions.
Table of Contents
1. Wireless Earbuds: Unrestricted Audio Experience
Wireless earbuds have revolutionized the way we listen to music and make calls. With crystal-clear sound quality and hassle-free connectivity, they are a must-have tech gift for anyone on the go. Look for features like noise-cancellation and long battery life for an even better experience.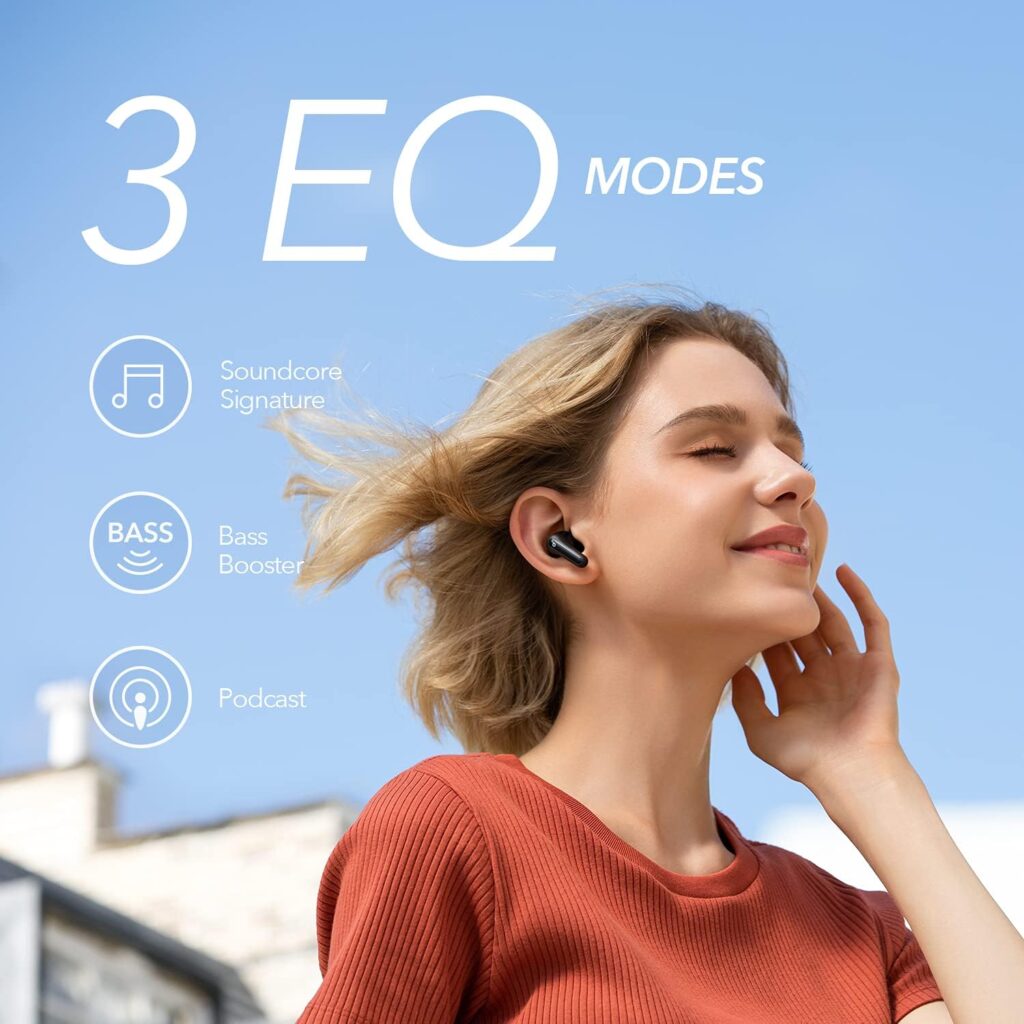 2. Smartphone Camera Lens Kit: Enhancing Photography Skills
For the photography enthusiast in your life, a smartphone camera lens kit can work wonders. These kits include multiple lenses, such as fisheye, wide-angle, and macro, that can transform ordinary smartphone photography into professional-looking shots.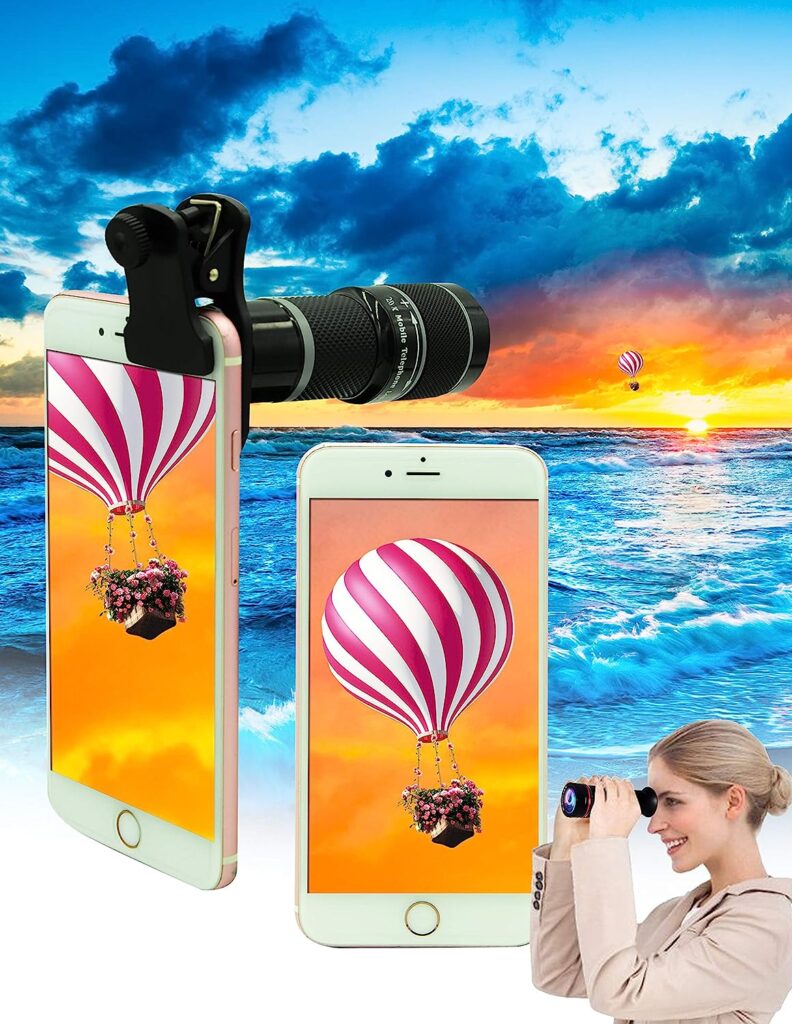 3. Smart Plug: Home Automation Made Easy
With a smart plug, turning any device into a smart device is a breeze. Simply plug it into an outlet, and you can control the connected device using your smartphone or voice assistants like Amazon Alexa or Google Assistant. It's a great gift for anyone looking to dip their toes into home automation.
4. Desktop Vacuum cleaner
The practicality of a desktop vacuum cleaner makes it suitable for various settings, whether it's used in a home office, a corporate workspace, or a study desk. It becomes an essential companion in their daily routine, making cleaning a breeze and allowing them to maintain a clutter-free and pleasant environment. With this thoughtful gift, you not only show your consideration for their workspace needs but also provide a practical solution that enhances their overall work or study experience.
5. Portable Bluetooth Speaker: Music On-The-Go
A portable Bluetooth speaker is perfect for those who love music and outdoor adventures. Compact and powerful, these speakers can deliver high-quality sound anywhere, whether it's a picnic in the park or a camping trip with friends.
6. Apple AirTag
Gifting an Apple AirTag to a loved one is a practical and thoughtful choice that brings peace of mind and convenience to their daily life. These small, smart trackers are designed to help locate misplaced items quickly and easily, making them an invaluable accessory for anyone, regardless of their lifestyle.
With an Apple AirTag, your loved one can keep track of important belongings such as keys, wallets, bags, or even their pet. The compact size and lightweight design ensure it can be attached to almost anything without adding any bulk or inconvenience. Through the Find My app on their iPhone or iPad, they can easily locate the tagged item if it ever goes missing, thanks to the precision tracking and Bluetooth technology.
7. Wireless Charger is the Best Tech Gifts Under $50
The Wireless Charger feature allows your loved one to charge their compatible smartphone without the hassle of cords and cables. With the convenience of wireless charging, they can simply place their phone on the charger, and it will power up effortlessly. It keeps their device charged and ready to go throughout the day, ensuring they stay connected without worrying about battery life.
8. Wallet Finder and Item Locator for Wallet
The Wallet Finder and Item Locator, is a game-changer for anyone who often misplaces their wallet or other important belongings. By attaching the compact item locator to their wallet or other commonly misplaced items, they can use a companion app on their smartphone to find them quickly. The app guides them to the exact location of the item, whether it's in the house, office, or elsewhere. This feature saves time and reduces stress, as they no longer need to search frantically for their wallet or keys when they are in a hurry.
9. Custom Spotify Plaque
The Personalized Custom Spotify Plaque is an exceptional gift choice for a loved one due to its nostalgic and meaningful essence. By immortalizing a special song with its cover art, title, and artist on the plaque, it captures cherished memories through music. This unique present allows them to relive the emotions and joy associated with that song every time they lay eyes on it. Additionally, the plaque's elegant design adds a touch of aesthetic charm to any space, making it a thoughtful and stylish decor piece that blends seamlessly with their surroundings. It becomes a conversation starter, as they proudly share the story behind the song and its significance in their life. This sentimental and artistic gift perfectly conveys your love and appreciation for them, making it a treasured memento that will hold a special place in their heart.
10. Personalized Custom 3D Holographic Photo
The Personalized Custom 3D Holographic Photo is an extraordinary gift that exudes nostalgia and sentimentality. It allows you to preserve a cherished memory in a unique and captivating way. By converting a special photograph into a mesmerizing 3D hologram, this gift becomes a tangible representation of cherished moments. Whenever your loved one gazes at the holographic photo, they will be transported back to that meaningful occasion, reliving the emotions and joy associated with it.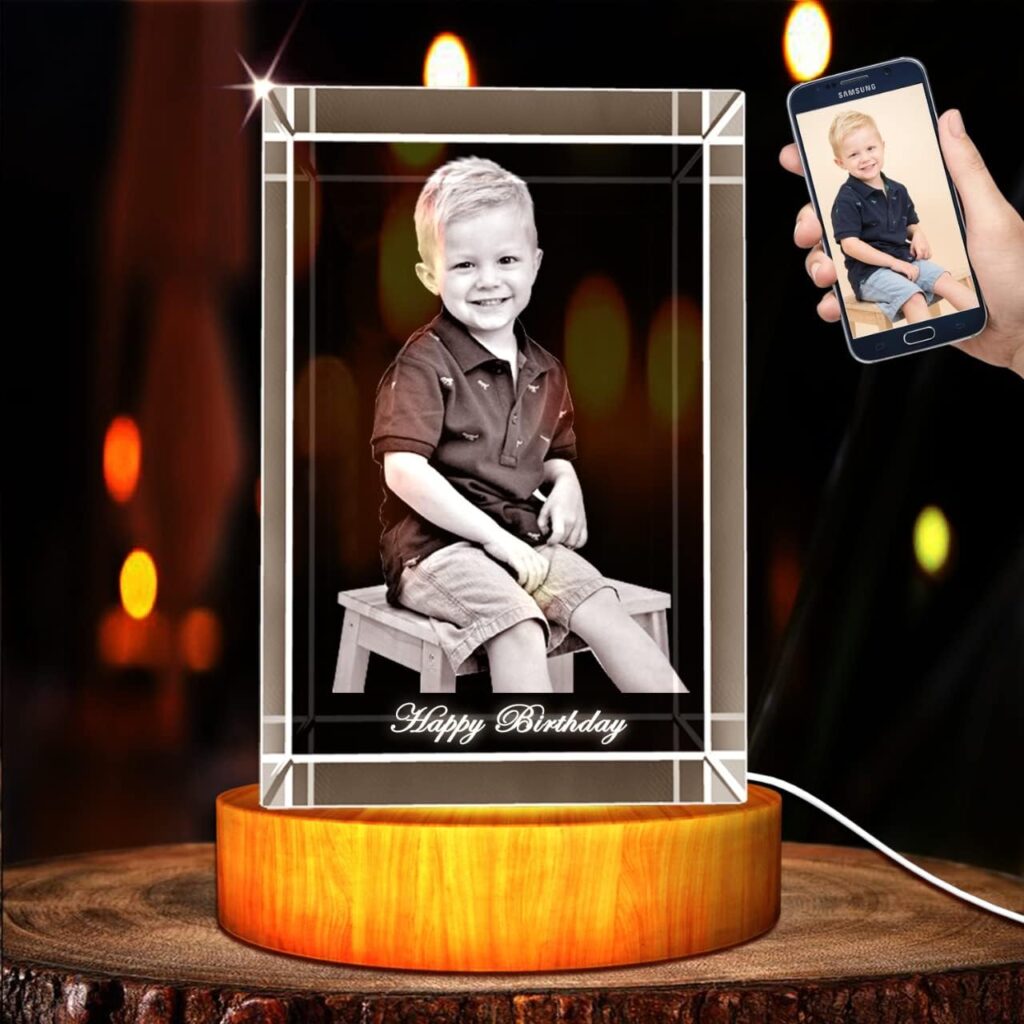 11. Magnetic Levitating Globe with LED Light

The Magnetic Levitating Globe with LED Light is an exceptional and enchanting gift choice that combines both science and aesthetics, making it a truly captivating and memorable present for a loved one. This unique globe hovers and rotates in mid-air through magnetic levitation, creating a mesmerizing visual display that is sure to fascinate and delight anyone who sees it.
12. Power Bank The Smallest and Lightest 
The Smallest and Lightest Power Bank is an indispensable gift that offers convenience and peace of mind to your loved one. This compact and portable device serves as a reliable backup power source for their gadgets, ensuring they stay connected and powered up on the go.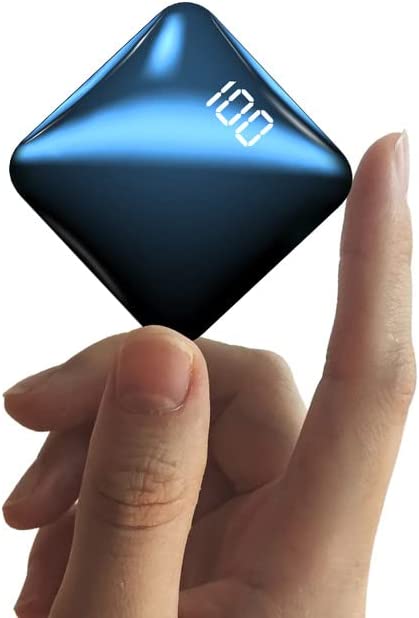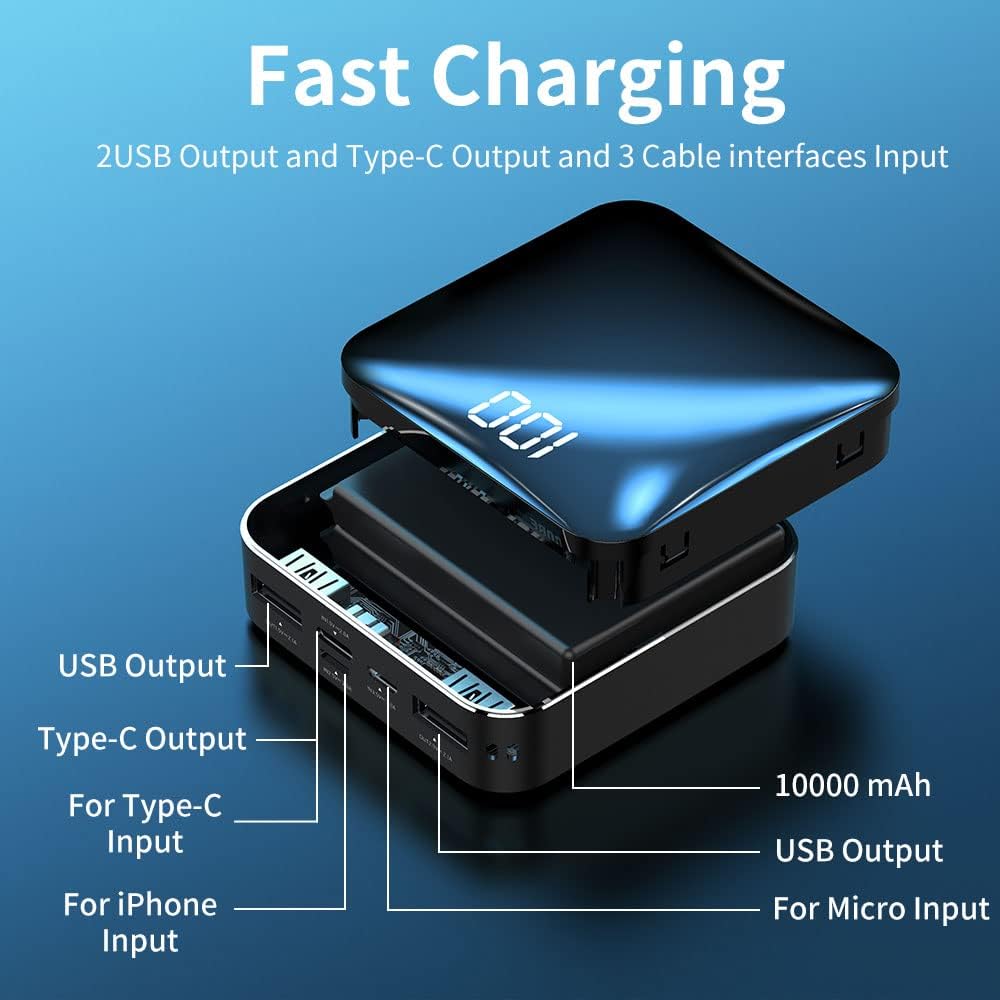 13. Magnetic Fidget Pen
A perfect decompression toy as a gift for kids, teacher, student, engineer, doctor, lawyer, designers, and other brain-workers.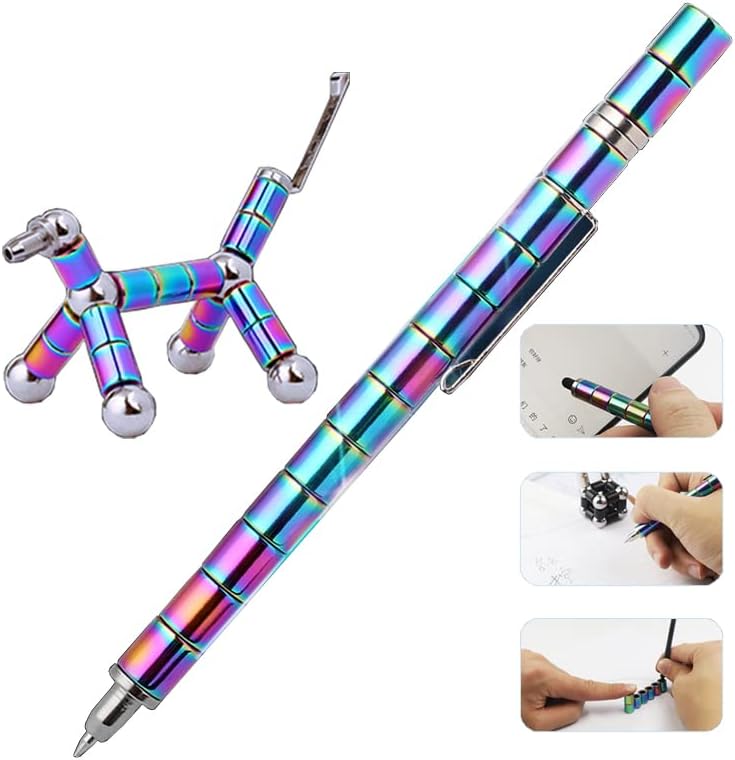 14. Mini Projector: Big Screen Entertainment
Turn any room into a home theater with a mini projector. These pocket-sized devices can project videos, movies, or presentations onto a big screen, providing entertainment on the go or enhancing movie nights at home.
15. LED Strip Lights: Elevate the Ambiance
LED strip lights can add a touch of magic to any space. They come in various colors and can be controlled remotely, making them an ideal gift for someone who loves to set the mood with colorful lighting.
16. Fitness Tracker: Stay Fit and Active
For fitness enthusiasts or those looking to adopt a healthier lifestyle, a fitness tracker is an excellent gift. These devices can monitor activities, heart rate, sleep patterns, and more, providing valuable insights into one's health and fitness journey.
17. Phone Stand and Holder: Hands-Free Convenience
A phone stand and holder are practical accessories for watching videos, video conferencing, or following recipes in the kitchen. Choose a versatile and adjustable stand that can accommodate various devices.
18. Solar Power Bank
Stay powered up wherever you go with our solar power bank. Harnessing the sun's energy, this eco-friendly charger ensures you'll never run out of battery on your outdoor adventures. Its compact design fits in your backpack or pocket, making it a must-have companion for hikers, campers, and travelers alike
1. Are these tech gifts compatible with all devices?
Most of the tech gifts mentioned in the list are compatible with popular smartphones and devices. However, it's essential to check the product specifications to ensure compatibility with specific models.
2. Can I find these tech gifts in physical stores?
Yes, many of these tech gifts can be found in electronics stores and departmental stores. Additionally, they are readily available for purchase online through various e-commerce platforms.
3. Do these affordable tech gifts compromise on quality?
Not at all! Despite their budget-friendly price tags, these tech gifts are selected for their excellent performance, durability, and positive customer reviews.
4. Can I gift these tech items to someone who is not tech-savvy?
Absolutely! These tech gifts are designed to be user-friendly and intuitive, making them suitable for both tech-savvy individuals and those who are new to technology.
5. Are there any additional features I should look for when buying these tech gifts?
When choosing tech gifts, consider additional features such as warranty, customer support, and compatibility with popular smart assistants like Amazon Alexa or Google Assistant. These features can add value to the gift and enhance the recipient's overall experience.
Please check out my earlier blog post for more insights. Happy reading!